Our Mission
The purpose of our club is to empower our members so that they grow outside of their comfort zones. We seek to create an inviting, solid community of outdoors-people at Ohio State, and we offer our members life-changing experiences where you will make lifelong friends. We lead by example, and hope to create the next generation of outdoors-people; people that value adventure, embrace challenge, and make lifelong habits of continual learning and service.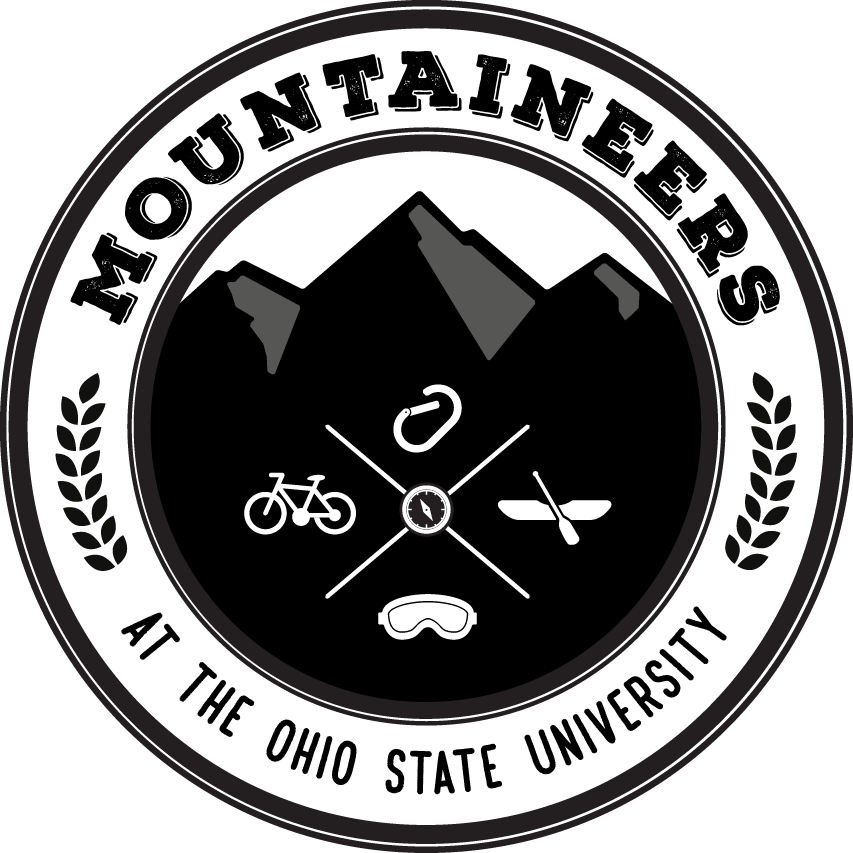 How the Mountaineers works
Meetings
We have biweekly meetings where we hold clinics, present trip reports, and announce upcoming trips. See the calendar on the contact page for dates
Membership
To sign-up for trips and to rent gear you must have a membership. See our about page for more information about becoming a member.
Trips
A major part of the Mountaineers is our trips. To sign up for trips you must be a member of the club. Sign-up info will be announced at meetings, in the Facebook group and in the soon to come trips section
Gear rentals
No gear? No a problem! We have free gear rentals for members. Members can rent from a vast collection of gear suited for dirtbags of all skill levels .
Check out some of the places we've been